POWERVISION THREE-SIXTY IS FOR YOU IF:
You're just starting to implement a video marketing strategy.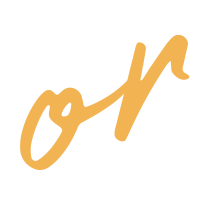 You're looking to improve the results from current marketing campaigns.
FOR BEGINNERS OR EXPERIENCED MARKETERS.
A well planned and executed video strategy can 10x the results of your marketing campaign.
MORE ABOUT US
FAVORITE PLACES WHERE VIDEO EXCELS
STRATEGIC VIDEO MARKETING
If your company is looking to pump up the results of your marketing efforts you cannot afford to leave VIDEO out of the strategy. Studies show that 68% of all age groups prefer to learn about a new product or service by viewing a video. In 2019, over 87% of all companies are using video as a part of their marketing strategy. (Hubspot: The State of Video Marketing 2019). DON'T GET LEFT BEHIND!
DO IT YOURSELF OR LET US DO IT FOR YOU
PowerVision360 can provide you with the tools and knowledge to DO IT YOURSELF. Or...Let us DO IT FOR YOU. Either way, the sooner you start adding video content and creating strategic marketing campaigns - the sooner you will see results.
"Without Suzanne's help, inspiration and encouragement, it's likely I'd still be struggling and spending limited budget dollars on outsourcing video production." - Nancy Hillis, The Artists, Journey.
Click on the ORANGE BUTTON BELOW to see and hear Nancy in her own words describe the transformation she experienced by implementing her own video marketing strategy with coaching from Suzanne Feinberg of PowerVision360 Productions.
WATCH THE VIDEO